Overview:
The SC ACCELERATE Program (Adult College Completion through E-Learning Resources and Academic Tracks to Employment) provides accelerated educational and career pathways for adult learners, preparing them for high-skill/high-demand occupations in South Carolina's expanding manufacturing sector.
The SC ACCELERATE Program is geared towards the following applicants:
Trade Adjustment Assistance (TAA) Individuals
Veterans and spouses of active duty military personnel
Adults age 25 and older - This population may include:

Unemployed Individuals
Underemployed Individuals
Dislocated Workers
Incumbent Workers
Upstate Warrior Solution - Community Partnership:
Connecting Warriors and Their Families to the Resources They Need. Learn more...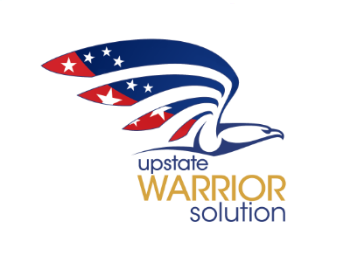 Tri-County Technical College Enrollment Steps:
Apply for admission at www.tctc.edu/apply and pay the $30 non-refundable application fee. Questions? Contact Admissions Success Center at 864-646-1550. Submit the financial aid application (FAFSA) at www.fafsa.gov. Our federal school code is 004926. Questions? Contact Financial Aid at 864-646-1650.
Complete compass testing. There is no cost for compass testing. Questions? Contact the Assessment Center at 864-646-1300. Assessment Center Walk-In Schedule (Bring Your Photo ID):

Pendleton Campus, Miller Hall: Monday-Thursday 8 am-5 pm, Friday 8am-Noon
Easley Campus: Tuesday 2-5 pm
Anderson Campus: Friday 8 am-Noon
Once admitted to the college, a student meets with a success coach to review your assessment results, plan your class schedule, and discuss remaining enrollment information. At this time, the student should express their intent to participant in the SC ACCELERATE program. The student will be referred to the APTC Counselor and the SC ACCELERATE intake forms will be completed.
SC Accelerate Program Enrollment Steps:
Contact SC ACCELERATE APTC Director/Counselor for individual appointment time
Bring Photo Id, Social Security card, DD-214 (if a veteran), resume, current school schedule if already enrolled to initial appointment
APTC Staff will complete initial SC ACCELERATE intake paperwork for each participant
Each participant will receive an Individual Service Plan (ISP) outlining employment and  educational goals as well as needed support services from college and community partners
The APTC offers a plethora of free services including soft skills workshops, resume assistance, connection to additional student services, and more
Each participant will receive one-on-one counseling in an effort to assist them with obtaining their goals
Programs:
Contact
View Profile
Emma Campbell, APTC Program Manager
(864) 646-1516
ecampbel@tctc.edu
View Profile
Charley Holden, APTC Director
(864) 646-1518
cholden@tctc.edu,ecampbel@tctc.edu
Latest News
Students Tour BMW
Students from the Engineering and Industrial Techn ...
Entrepreneur Workshop
Students at the TCTC Industrial Technology Center ...
Media
There is currently no media for this location.
Gallery
Map / Directions
View Larger Map